PRIVATE BOAT TOURS WELCOMES YOU ON BOARD
Stylish sailing in and around Amsterdam on a classic saloon boat
Also during wintertime, while the city is wonderfully illuminated we offer private boat tours on our beautiful canals. For example from the 29th of November until the 20th of January, when the Amsterdam Light Festival is organized in the centre of Amsterdam. On board you have a beautiful view on the bridges, historical canal houses and art objects. Our boats are comfortable heated and offer a cosy, luxury setting to enjoy the city.
Contact us for the possibilities. We're happy to welcome you on board!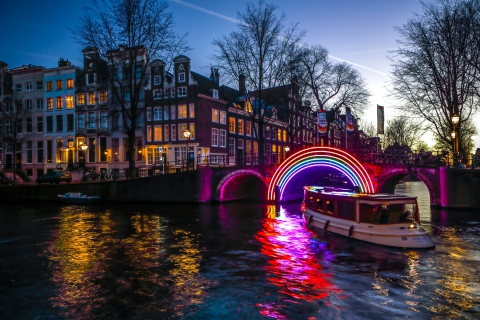 We offer completely private boat tours through the canals, including for example the old Amsterdam area 'the Jordaan', the 17th century famous ware houses, the Amstel river and the modern architecture of the IJ, namely the ADAM Tower and Eye Museum. Enjoy breakfast, lunch or an afternoon tea on board, a drink with appetizers or even a stylish three course dinner. Please visit our fleet and allow us to introduce our saloon boats. Our professional captains are pleased to guide you and inform you about the city.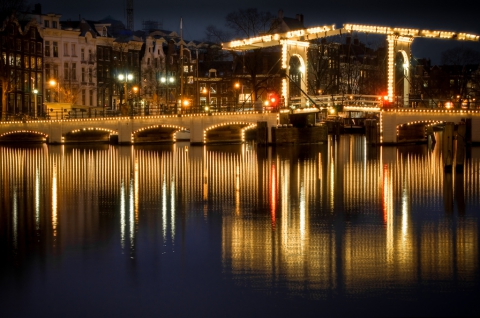 Plan your exclusive experience together with us
Surprise your partner with a romatic cruise or organize an unforgettable anniversary on the canals with friends and family, while enjoying a lovely glass of champagne or a dinner on board. Our boats are also very suitable for business meetings or can serve as a perfect way of transportion from one location to another, for example from your hotel to a restaurant. Within the city centre there are many pick up and drop off locations possible. Last but definitely not least: It's also possible to marry on board!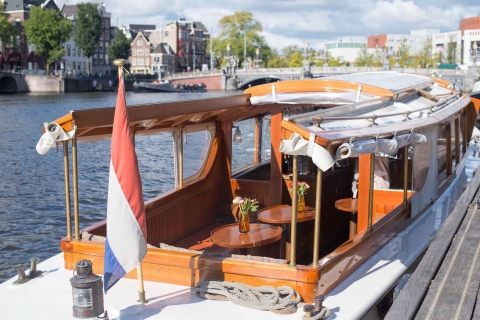 Experience Amsterdam at it's best!